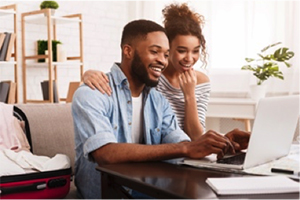 Saratoga, New York Heating Oil Delivery
Homeowners throughout Saratoga, NY are enjoying high-quality, timely deliveries from EZ Pay Oil. Scheduling your delivery is quick, easy and convenient thanks to our online ordering portal. Access our online portal from the comfort of your home, or while you're on the go by using your phone, computer or tablet. Just enter your zip code, fill out your information, and click submit.


Our online ordering portal is also open 24/7. Schedule the heating oil you need, when you need it, and we'll deliver your heating oil as soon as possible. We provide reliable heating oil deliveries all year round. Whether you need to fill up for the winter or order a spring fuel fill up, the professionals at EZ Pay Oil are ready to get the job done.


Ready to schedule your next heating oil delivery? Take advantage of our online ordering portal.